Popilight
We help people to enhance their media experience by synchronizing available devices to play together.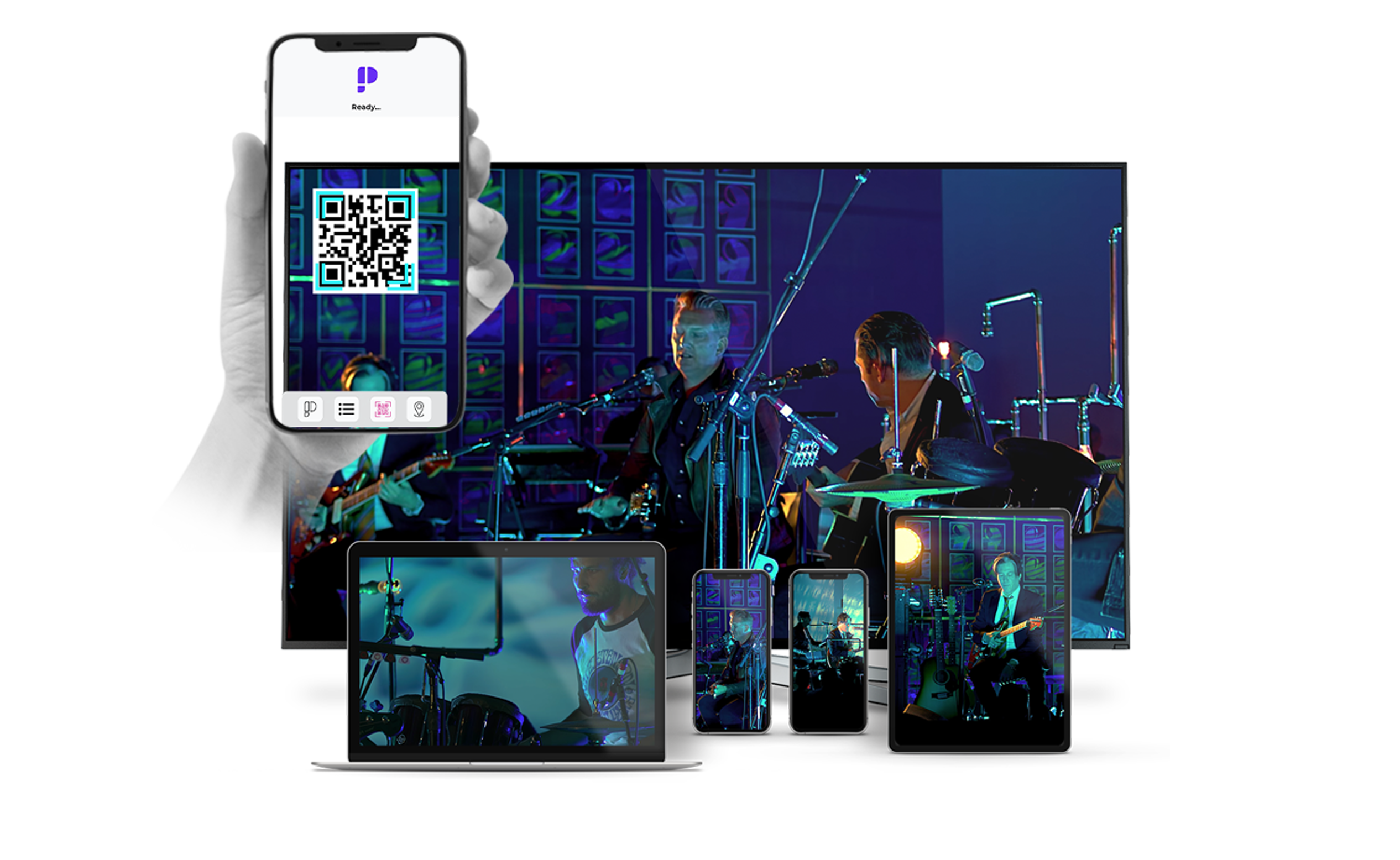 Popilight
Media Synchronization
We help people to feel together by experiencing synchronized media experience at the same moment.

We are introducing "Global Heartbeat" technology, combining all mobile device capabilities into a unified purpose.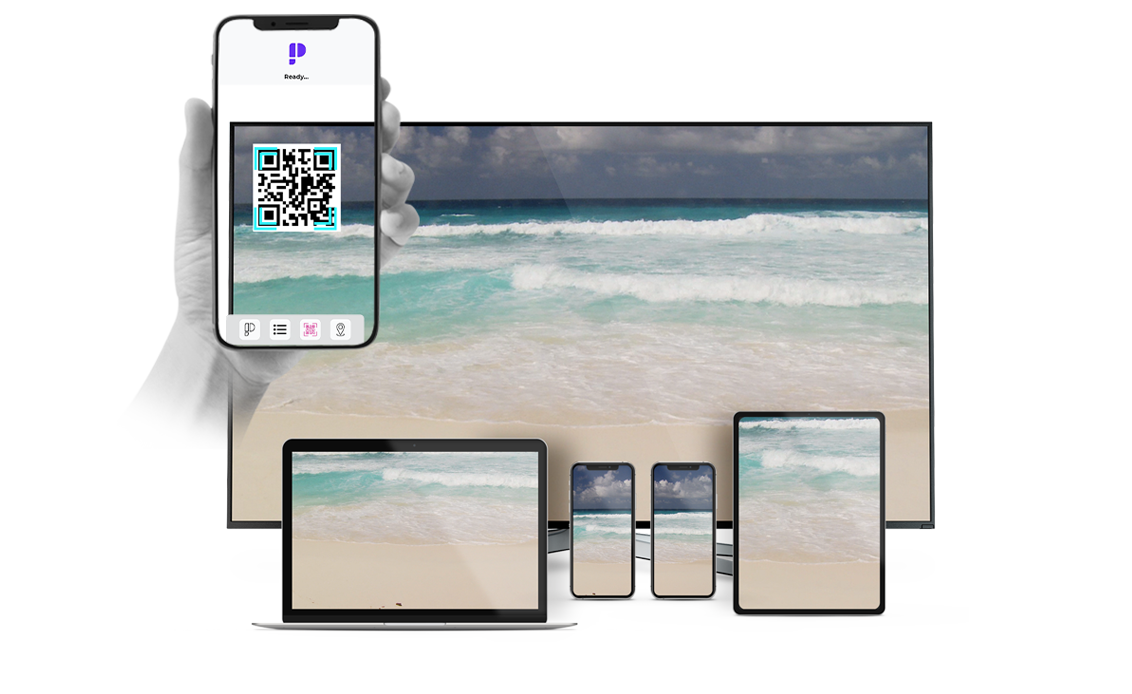 United Mobile
Revolution!
The experience of sharing an incredible moment and becoming a part of something big has a long history.

It comes from lighting lighters to turning on your flash lights as you feel the intensity of the moment… And now it's revolutionized with an immersive experience with Popilight!

Popilight unites and synchronizes all mobile devices, creating a stunning synchronized multi-media experience.

We are introducing the one and only "Global Heart Beat" technology, combining all mobile device capabilities into a unified purpose.
Synchronized Broadcast
Synchro-
cast
Popilight introduces synchronized audio visual broadcasting to all of it's users. If you're in a channel, you are in sync with everyone else who is streaming and their whereabouts or their timezone has no say in this synchronization.

Plus, Popilight offers near real-time master control functionality that enables controlling speed and scene setting of every device that has joined the same channel.
Countless
+1 Channel Media
Popilight introduces "Countless + 1" channel media experience meaning that there are no more limitations to the number of audio visual layers anymore, and +1 is you.

Designers and creators are no longer restricted by the audio visual hardware limitations such as stereo or 5+1 audio. This is time to look at, hear and feel the big picture… And also, it's in animation, has lights and vibration!

Popilight platform enables entirely new audio visual design concepts and mobile audio visual opportunities that was not possible before.

For example, you can design an experience that can be played by either 2 or 100 people at the same time and create a stereo field all together… Or the better, it's all up to your imagination.
Target
Applications
Art (Video production / Installations / Performing Arts)
Making music (Countless +1 Channel Audio)
Musical events (Concerts and festivals)
Flash-mobs (Audio Visual)
Night Life (Venues and clubs)
Sports teams and fan groups (Stadiums, events or matches)
Business Showcases (Exhibitions / Fairs / Shopfront applications)
Kiosks (Branded video kiosks on single or multiple tables)
Social calls and causes
Interactive Education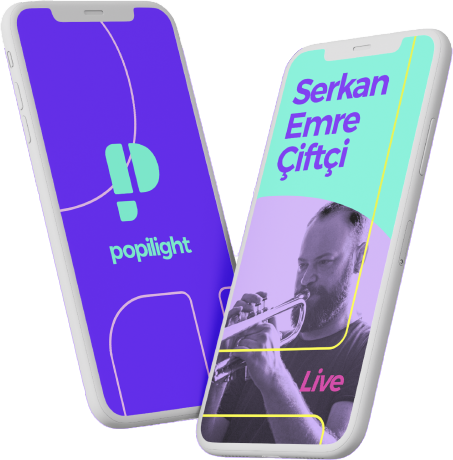 GLOBAL
HEARTBEAT
//Passive Synchronization
Global Heartbeat is a new age synchronization technology. It is based on network synchronization and a time-zone concept which dismisses geo-locational differences. Hence, every user is showed synchronized material no matter where they are in the world.

Global Heartbeat technology also represents a sequence position information that enables all Popilight applications to be in the same beat/sequence position at the same moment.
Utilizing Network Time Protocol and filtering algorithms which are constantly correcting millisecond level latencies, Popilight IOS and Android apps are effortlessly synchronized in background. All you need is to be in the same channel with others in order to be in sync with them. There is no percievable latency, there is only being in the same moment.

We are working on a GHB API for enabling Global Heartbeat to 3rd party developers. Soon, this technology will be available to more creative ideas.

Porting Popilight to other platforms such as SmartTv's, linux/arm based systems and Windows 10 IOT are also in our schedule.

So be ready for the revolution of creating and sharing incredible moments: Life will be full of them.
Expand your
digital experience
with ViSynch
More
information